UPDATE: THIS GIVEAWAY IS NOW CLOSED! Winner Announced Soon!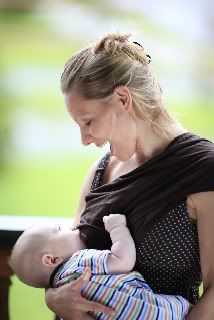 Baby Bond
has two functions. One, use over the shoulder and across the chest to shield the breast while you nurse. Two, use around the waist like a belly band to shield your tummy while you nurse.
I found it easy to put on, but not so easy maneuvering to feed my baby. It worked well around the waist, but it's one size fits all made it a little long for my taste. I felt like I was wearing a karate belt with one side dragging across my knee.
The band is very easy to put on. It took me a little while to get the hang of moving the material around without exposing myself to feed my son.
The packaging is nice. It has the instructions right on the box. Plus, when you take the product out of the box it has a "pocket" to wrap the band back up when not in use. I love this little added feature.
It looks nice wrapped around the shoulder, but around the waist just didn't seem nice to me with the extra bit hang down almost to my knee.
While it does do its job; I personally would just expose my breast in most cases. I would however recommend this product to someone that feels uncomfortable exposing themselves in public. It does a good job keeping "the girls" covered and the baby's face open to explore his surroundings. This is much better than covering the baby's head because you lose that one on one bonding you get from seeing baby's face.
Overall the product does what intends to do. The baby's face is not covered while the breast is. The hanging tail was a turn off for me, but the added "pocket" was a plus. This product would be great for someone that is a little uncomfortable feeding in public.
Reviewed by Chaotic Kristy

Kristy's Rating

1. The functionality - 8

2. Ease of use - 8

3. Packaging - 10

4. Visual appeal - 9

5. Durability - 10

6. Recommendability - 8

7. Value for money - 8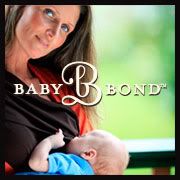 25% - code:
joy
Redeemable 12/21 - 1/2