Etsy is a favorite online hangout for me (Mrs. Couch). I so enjoy seeing all the lovely handmade items. Did you know Etsy crafters are from all over the world? Koorlong. Who knows where that is? Did I hear Australia? Yep. Good on ya! That's correct.
Leah of Vintage Chenille
creates the most fantastic items from chenille, of course. Just have a look at these darlings.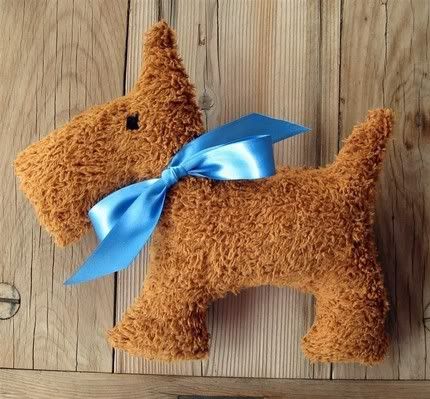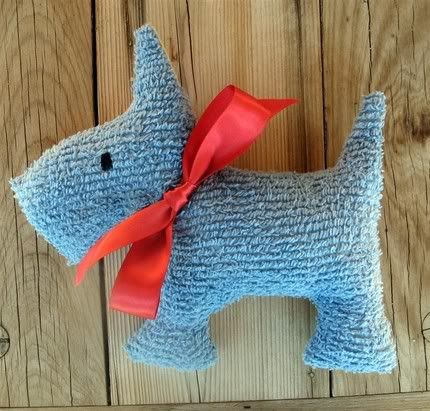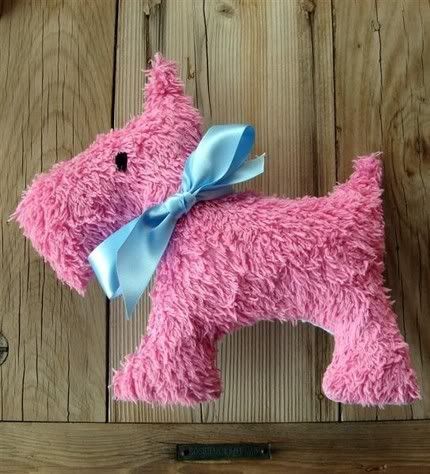 Looking for a puppy for Christmas? One that won't shed? Doesn't eat much. Oh, and no problem with the landlords if you rent. Quiet, too, your neighbors will appreciate that. You may be the proud owner of a new Scottie this Christmas. This little guy is looking for a new home . . .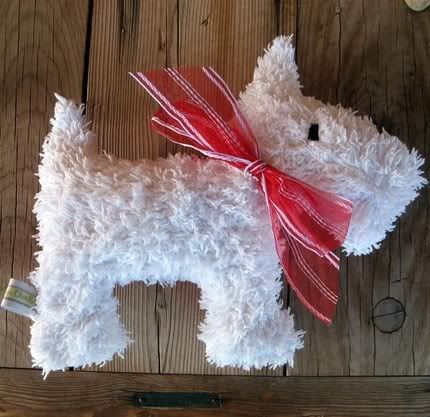 Simply, link up with the
It's A Very Brown XMas Linky
.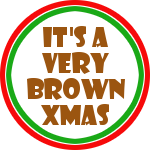 For some Christmas fun and to win extra entries, name the 12 things given by "My True Love" in the song The Twelve Days of Christmas. Sure, use whatever resources you have for helps. This is for fun and extra entries.
Email us
your answers.
Giveaway closes midnight 12/25 EST.
Open to Worldwide